Dannie Grover
Business Manager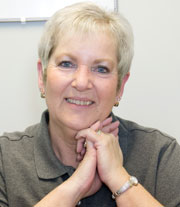 As our business manager, I take care of all the day-to-day financial operations and help our patients by coordinating their financial and insurance plans. My experience working with Dr. Pugeda has been outstanding. He is an excellent and compassionate dentist who truly cares about his patients. When I'm not at work, I love being a mother of two children, but being a grandma is awesome!
Heather Schaefer
Dental Hygienist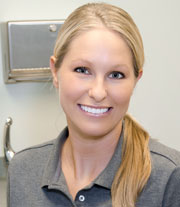 After graduating from Columbia High School, I started the dental hygiene program at St. Louis Community College. Quickly after graduating, I was lucky enough to become the first hygienist at such a close-to-home and high-tech office. During my four years working here, it has been very exciting watching our practice triple in size. I enjoy improving the health of my patients and giving them a smile they can appreciate for life. I am happily married to my wonderful husband, Matt. Together we have a wonderful two-year-old son named Mason.
Kelli Goedeke
Office Manager
I am responsible for managing all aspects of the office and patient coordination in order to make sure each day runs as smoothly as possible. I really like working with Dr. Pugeda; it's a great feeling to help patients get the dental work they need. I moved to Columbia in 2001, after my husband, Clay, and I got married. We have three beautiful children: Kaitlyn, Jackson, and Jameson. When I am not working I try to spend as much time with my kids as possible. I love watching them play soccer!
Katie Stephens
Dental Hygienist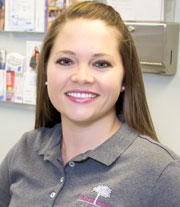 My goal as a dental hygienist is to improve my patients' oral health, and in turn, their lives. Working for Dr. Chris has been a great experience. He keeps the office up-to-date with new technology and always has something goofy to say! I feel very fortunate to be a part of this office. I married my husband, Matt, in March of 2013, and we live here in Columbia. We stay busy enjoying time with friends, family, and being outside. In the summer, boating and jeeping are our favorite things to do!
Tammy Mason
Dental Assistant/Receptionist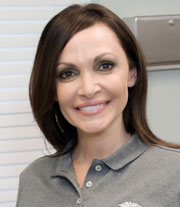 I assist Dr. Pugeda with anything he needs during our patients' appointments, and also make sure that our office is fully stocked with the supplies we need to provide excellent patient care. I relish the opportunity to learn new things each day, and appreciate Dr. Pugeda's willingness to help me be the best assistant I can be. Outside the office, I enjoy spending my time with family and friends. I love the outdoors, especially fishing, horseback riding, and hiking.
Brittany Bieber
Dental Assistant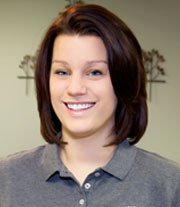 I recently graduated from Missouri College's dental assisting program, and became the newest member of the Parkview Dental team. My favorite part of my job is assisting patients and helping them feel comfortable, whether they're here for a simple cleaning or more advanced restorative work. I'm a mother of a beautiful little girl named Skarlette. During my free time I love going to the gym, walking my dog, and spending time with my family.